Jihad Seifullah — Columbus, Ohio
As flooding rain poured down just as it poured the night that Dr. King gave his powerful "I've been to the mountaintop" speech, Working America showed up to remember King's legacy and to stand with working families here in Ohio and across the country. Today, the very rights that Dr. King stood for, including the right to bargain for a better life, are being threatened.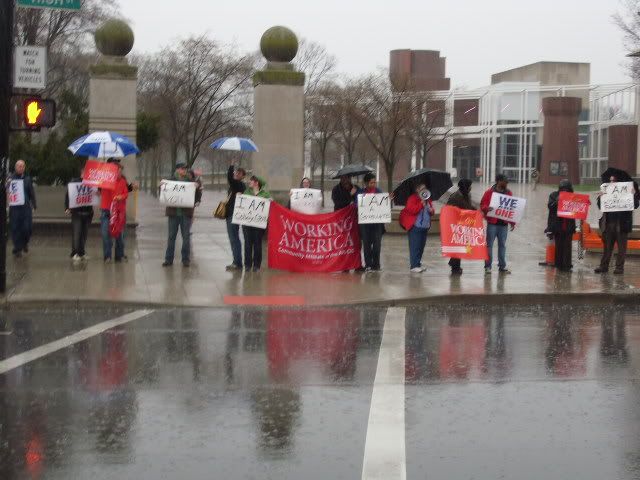 Twenty-seven activists stood together on this day. This included Working America members and staff, Teamsters, and community members. We held up signs that said I Am Working America, We Are One, as well as the I Am _______ hand written signs. We also had a few Working America flags. As pedestrians passed us by on the street we were able to get many of them to take action through the I Am Working America petition. More than 300 people stopped and put their name down to say that I am Working America. About half a dozen people took time to join us by taking individual pictures holding up the I Am _____ signs.

Working America member Michelle Remy talks to an NPR reporter