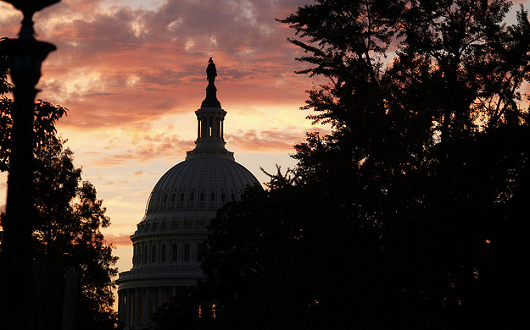 As of this afternoon, the new U.S. House and new Senators have been sworn in and the 113th Congress is underway.
Today's Washington Post has a great graphic introducing all the new members of the 113th Congress. We're especially happy to welcome Sens. Elizabeth Warren, Tim Kaine, Tammy Baldwin and Martin Heinrich, who all came into office with the strong support of Working America members in Massachusetts, Virginia, Wisconsin and New Mexico. These new Senators are going to be a great addition and, with key committee assignments, they're already well-positioned to make a positive difference.
We also wanted to note a few of the 113th's new faces who will be representing a lot of Working America members:
Joyce Beatty, from Ohio's Columbus-based 3rd District, is a former Ohio state legislator and the first woman to serve as Democratic Leader in the Ohio House.
Michelle Lujan Grisham, a former county commissioner and an advocate for seniors and health care, is the new member from New Mexico's 1st District, formerly held by Sen. Heinrich. Her district is based in Albuquerque, where Working America members helped win an increase in the minimum wage.
Marc Pocan, an IUPAT member and former Wisconsin state legislator, will represent Wisconsin's 2nd District. He's been recognized many times for his support of good jobs and public schools.
Finally, Keith Rothfus was elected to represent the 12th District in western Pennsylvania. Rothfus defeated Rep. Mark Critz in a close race last year, and the thousands of Working America members in his district will be watching to see how he votes on issues like health care, trade and Social Security.
As we welcome the new House, we're not too sad to see the last House go. Check out a rundown of some of their most embarrassing moments.
We're proud of all of the victories our members were a part of in 2012—and we'll be keeping a close eye on the 113th Congress as they tackle the issues our members care about. We'll be back to the polls in November of 2014, ready to help out the people who have done the right thing and hold accountable the ones who haven't.