Yesterday, the Moral Monday protests in Raleigh spread to Asheville in the western part of the state. The event was dubbed Mountain Moral Monday.
Crowd estimates ranged between 5,000 and 10,000.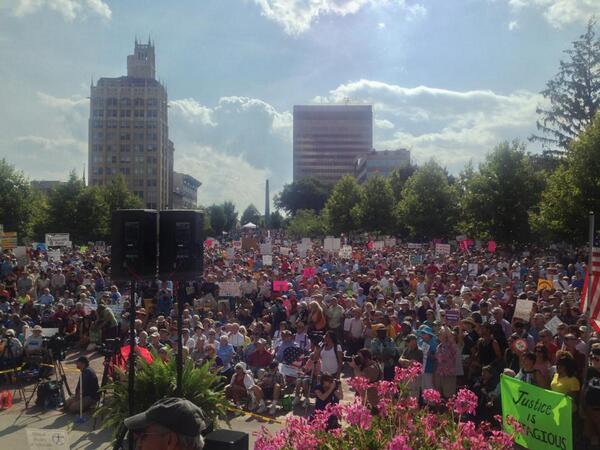 The all-ages crowd was inspired and inspiring.
Rev. Barber of the NC NAACP fired up the crowd and excited this dog.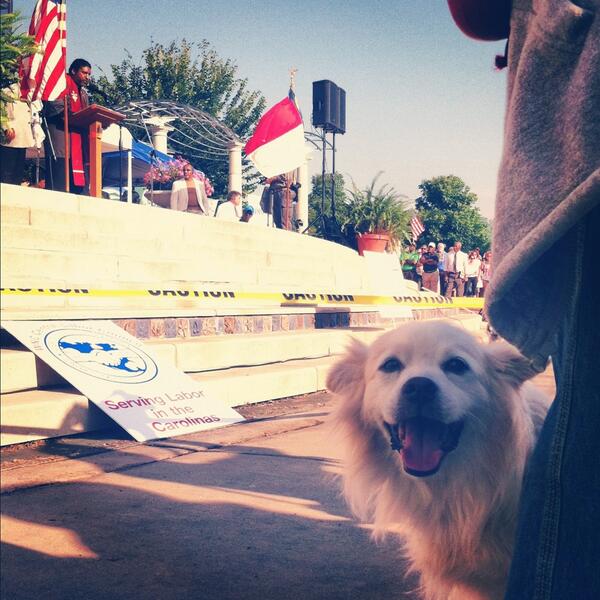 "Are we being punked or punched?"
What Gov. McCrory doesn't understand.
The Moral Monday movement cuts across all demographics. Here's proof.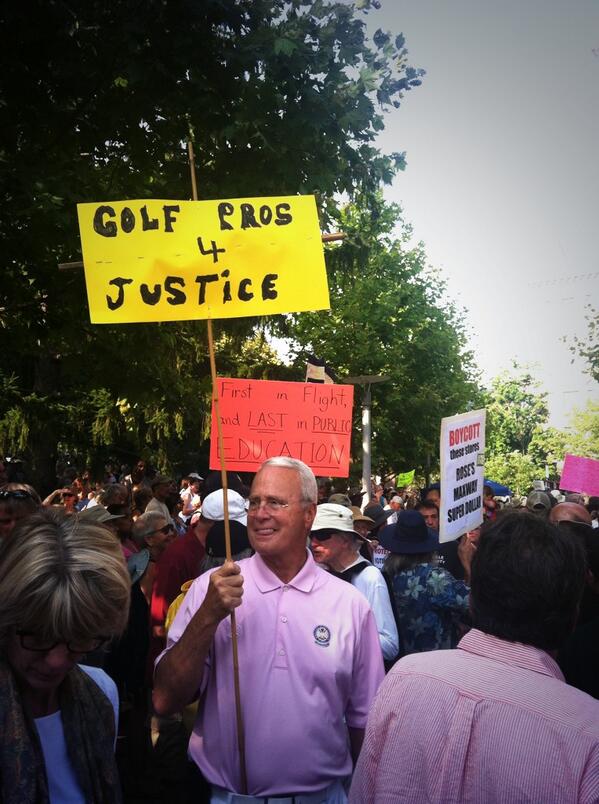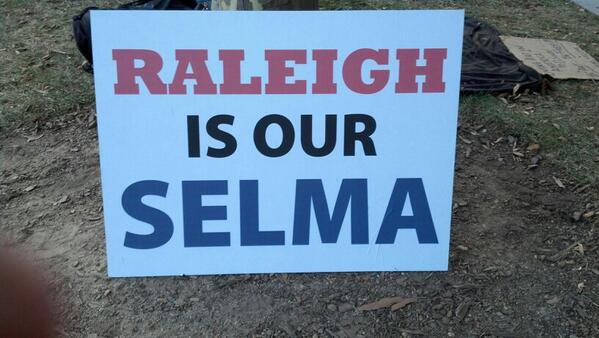 Another crowd shot, because why not.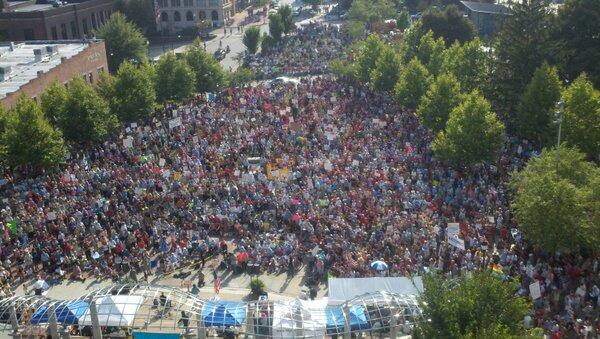 Meanwhile, in Chicago, protesters crashed an ALEC gathering, carrying the message of the Moral Monday movement.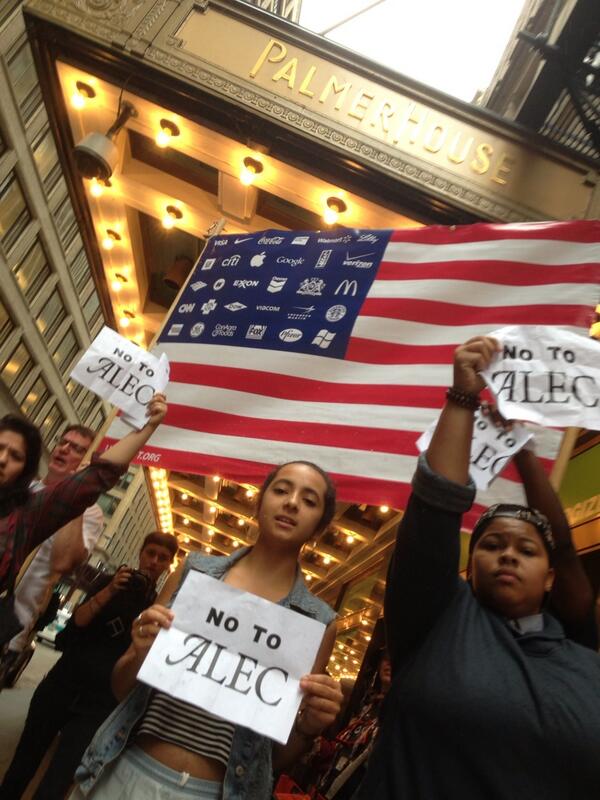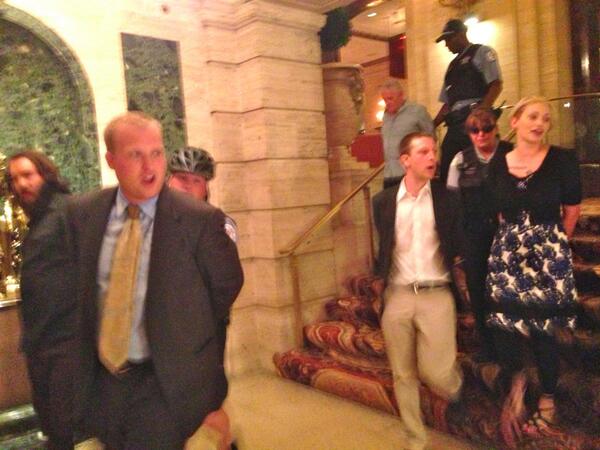 To get involved in the fight for workers' rights in North Carolina, email Catherine at [email protected].
Thanks to Twitter users @phillipcantor, @asheville, @OPNinfo, @rosemaryyelton, @mtt_turp, @BeccaWetheim, @SGRoom203, @JakeFrankel, @lululove1996, @noshock, and @sherierb for their incredible photos.
Tags: Corporate Accountability, Education, Jobs, moral monday, North Carolina, Pat McCrory, Rights At Work