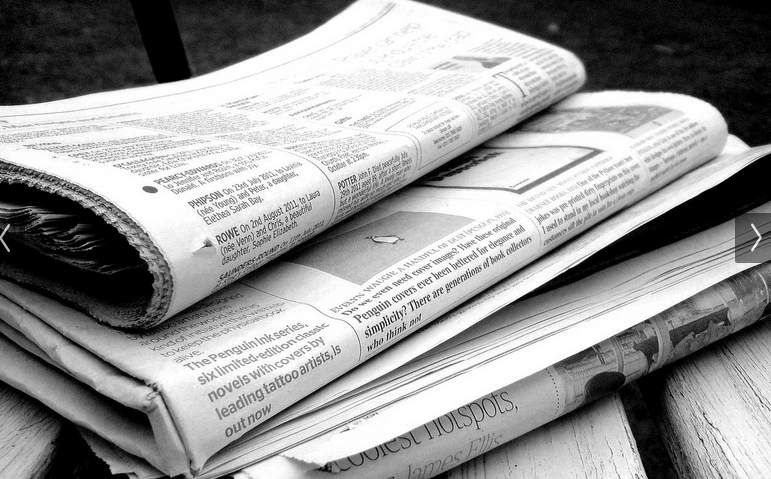 The editorial board of the Salem Statesmen Journal, one of the most influential newspapers in Oregon, is not messing around.
Their piece on the coming fight over making Oregon a so-called "right to work" state goes right to the point: this law is bad for Oregon, and the only reason we're talking about it is because of deep-pocket out-of-state special interests.
Don't know what a "right to work" law is? The editorial kicks it off with a succinct definition:
Under right-to-work laws, employees in unionized workplaces no longer can be required to pay unions for the cost of being represented. That's the sum and substance of right to work, in one sentence.

These laws, passed in 24 states, have nothing to do with protecting those who have a job from losing it or granting anyone who needs a job the right to find it. Yet the phrase persists, because political factions that back such legislation aren't courageous or honest enough to call them what they are.

Right-to-work is a misnomer. If proponents were straight with us, they'd call these transparently vindictive efforts a "Right to Weaken Unions Act" or a "Right to Punish Those Who Oppose Us Measure." The laws drain money from unions under the guise of creating a more business-friendly environment for states.
As we've written, the national "right to work" effort sputtered in 2013. In Oregon, Portland attorney Jill Gilbson Odell is sponsoring a "right to work" initiative intended for the 2014 ballot. "There's national money to be had," she told the Associated Press, mentioning "large donors" who would back her. But 2013 saw little movement for Odell's effort, and popular Gov. John Kitzhaber has already stated his opposition.
Yet Oregon remains a top target for national "right to work" backers. "[It's] as if a big red X has been affixed to a map of our state by outside influences who have decided in secret that we are to be the next target in their misinformation campaign," the editorial board writes.
Odell's claims may indeed pan out, and the anti-worker initiative could get the big dollars it needs to get to the ballot. In that case, the Statesmen Journal has a simple suggestion:
The misinformation campaign is coming. Right-to-work proponents are expecting you to roll over and play dumb. We suggest you sit up and become informed.
Here are some real facts to get you started:
Learn more about "right to work" laws at WrongforEveryone.com.
Photo by NSNewsflash on Flickr
Tags: ALEC, Corporate Accountability, Oregon, Right to Work, Rights At Work