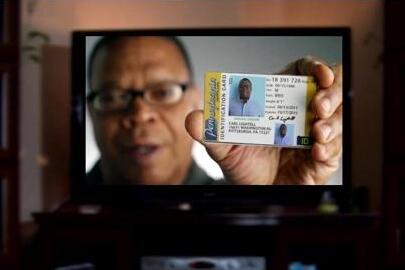 Pennsylvania Governor Tom Corbett (R) will not appeal the Commonwealth Court's recent decision to strike down the so-called voter ID law.
Gov. Tom Corbett put another nail in the coffin of Pennsylvania's voter identification law on Thursday, announcing he would not appeal a judge's decision that the law violated the fundamental right to vote.
The Republican governor issued a statement that defended the law, but he also said it needed changes and that he hoped to work with the Legislature on them.
We've written frequently about the voter ID law in Pennsylvania, which contained some of the most restrictive voting restrictions in the country. As many as 750,000 Pennsylvania residents lacked the ID required by the law, many of them seniors minorities, students, and low-income workers.
The law passed in March 2012 mirrored other "voter ID" bills introduced in state legislatures nationwide, all of them based on ALEC model legislation. Prominent ALEC member State Rep. Daryl Metcalfe (R-Butler) was one of the laws main boosters in Harrisburg.
The state spent about $7 million trying to enforce the law, while at the same time making huge cuts to education and public services.
"That's money that could have been spent elsewhere. It's money that could have gone to schools," said Philadelphia City Commissioner Stephanie Singer, "It's money that could have gone to real voter education and that's really a shame."
According to MSNBC, Gov. Corbett "raised the idea" of fixing the voter ID law through the legislature, but "suggested it wasn't a priority.
In 2012, Working America members made educating their communities about the potential new voting restrictions a top priority. Through canvassing, radio, social media, and simple conversations with friends and family, we educated an estimated 425,000 Pennsylvanians before the law was enjoined. The effort was chronicled in detail by Voting Rights News.
If Gov. Corbett is defeated this November, it may be a very long time before we see voter ID in the Keystone State.
Photo by @abc27news on Twitter
Tags: ALEC, Corporate Accountability, Daryl Metcalfe, Pennsylvania, Tom Corbett, voter id, voting rights