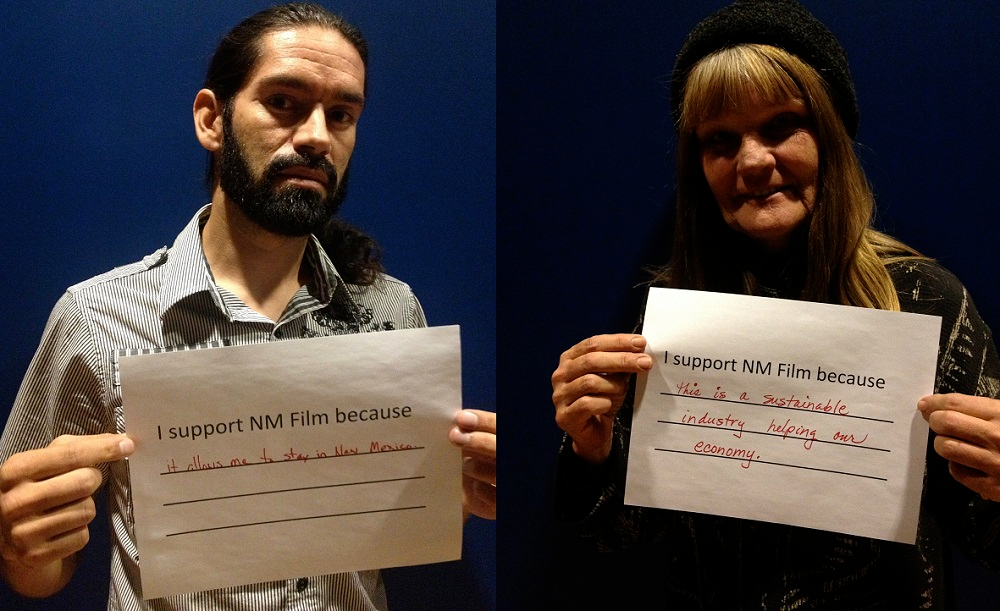 The next legislative session in New Mexico is coming up in January. Our REEL Working America chapter in Las Vegas, NM started conversations about what they would like to see from our lawmakers in 2014.
Many of the REEL members are part of the film industry and share a common interest to keep jobs coming to New Mexico by having strong tax incentives for film jobs. Having a steady stream of full jobs benefits the film community and the entire state of New Mexico.
At a recent series workshop event, REEL Working America hosted a movie night where we showed Made in New Mexico by Brent Morris. This documentary mapped out the history of film in New Mexico and highlighted the importance of making it a state that welcomes the film industry to its backyard.
In March 2013, Governor Susana Martinez vetoed a strong film incentives bill, known as the "Breaking Bad" bill. She signed a weaker version of the bill into law, but Gov. Martinez's aversion to helping the NM film industry thrive is a big concern for REEL Working America members.
The members of REEL Las Vegas demonstrated their support by taking part in a photo petition that showing why they care about NM film.
The year is coming to a close. However, the REEL Las Vegas chapter will keep meeting and gathering local and statewide support to stand behind film workers across the state.
Tags: film, New Mexico, reel working america, Susana Martinez