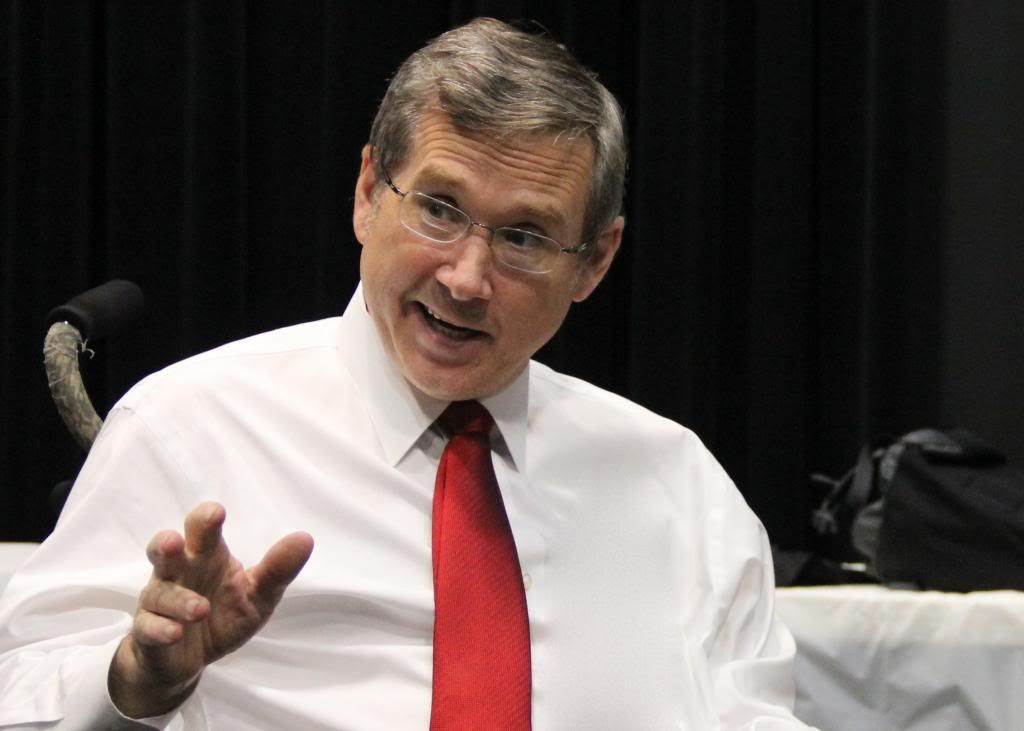 In January, Republican Senator Mark Kirk of Illinois was one of six Republicans to allow a bill extending unemployment insurance (UI) to proceed in the Senate.
But when the bill was coming up for a cloture vote, Kirk said that he would only vote for it if the costs were offset by spending cuts.
After much negotiation, Democrats and Republicans figured out a solution to pay for extending unemployment insurance. That bill was expected to break the filibuster on February 6, but it fell one vote short. Going back on his promise, had Kirk remained with the filibuster. On Twitter, he said it was because the negotiated offsets were "political gimmicks."
Let's get back to gimmicks in a second. First, here's what's happening while the Republican-led filibuster of UI remains in place.
The number of Americans without emergency unemployment benefits continues to grow. 1.3 million Americans, including 20,000 recent veterans, lost UI when the benefits first expired last December. Since then, another 400,000 Americans have joined their ranks.
Illinois has an unemployment rate higher than the national average, 8.9 percent as of October. More than 119,000 Illinois residents will lose benefits by the end of next week if UI is not extended. Not surprisingly, polling shows they support a UI extension 63-31.
The same poll showed that 40 percent of respondents say they are less likely to vote for Kirk because of his obstruction of UI.
It's not clear what Kirk is waiting for. It is clear, however, how he has been spending his time and office resources.
Other than the one tweet, Kirk didn't issue a press release about his vote. On his official website, there is no information on why he voted for, then twice against, extending unemployment insurance.
But there is an extensive Flash-powered page dedicated to the 11 Olympic athletes who hail from Illinois.
Kirk's office also posted extensively on all his social media channels for the two week duration of the Sochi games.
Seems like Senator Kirk is plenty familiar with "political gimmicks."
By April 5, the total number of Americans cut off from emergency unemployment insurance will reach 2.3 million. At any time, Senator Kirk can drop his support for the Republican-led filibuster and allow the bill to proceed on an up-or-down vote. Like he said he would.
Isn't that the least he can do for 1.7 million job-seekers? Or do unemployed Illinoisans have to be Olympic athletes to get their Senator's attention?
Tell your Senator to end the games: renew unemployment insurance now.
Photo by juggernautco on Flickr
Tags: filibuster, Illinois, Jobs, Mark Kirk, olympics, unemployment, unemployment insurance