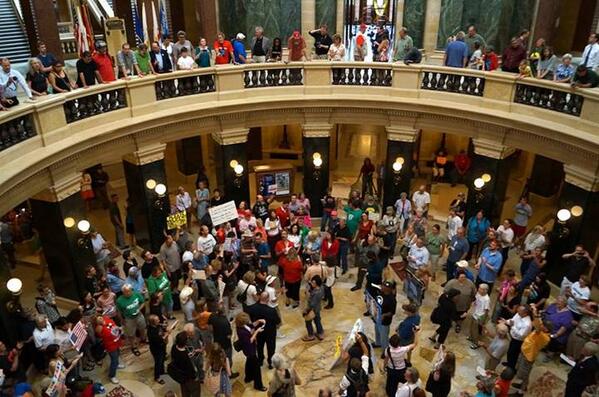 Photo by @RWwatchMA on Twitter
For three days straight, police have made multiple arrests in Wisconsin's state Capitol.
Their crime? Singing.
Well, more specifically, their alleged crime is violating a new rule in the Capitol requiring permits for groups of 20 or more. The rule was passed in the wake of the enormous worker uprising in Wisconsin in 2011 that included massive gatherings in the state Capitol.
A Wisconsin judge ruled on July 8 that the demonstrators must acquire a permit before bringing a group of more than 20 people into the capitol for a protest.

Police have delivered daily warnings to the Solidarity Sing-Along members since the 11th, but Wednesday was the first day they actually made good on their threats. However, Wednesday's arrests appear to have only angered the group, and they returned Thursday over 100 strong.
As of Thursday, the arrest count was 29. Today, Friday, arrests are continuing this afternoon.
"First arrest in #ourhouse today: a kindergarten teacher," tweets @SaraBlackthorne.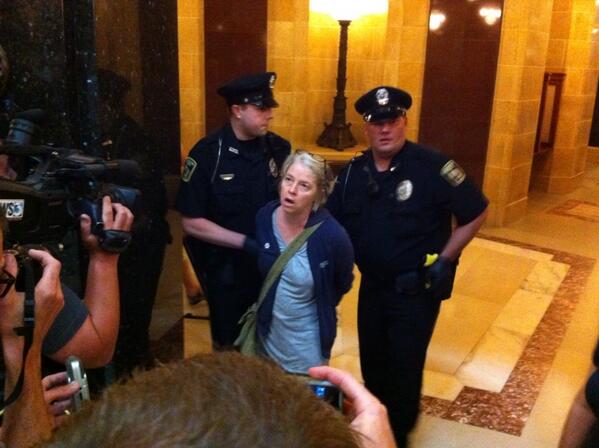 Other musical groups gathering outside of the Capitol in solidarity.

via @ScottWalkerWatch on Twitter
"In @GovWalker's Wisconsin," tweeted @OneWisconsinNow, "out-of-state donors IN, free speech OUT."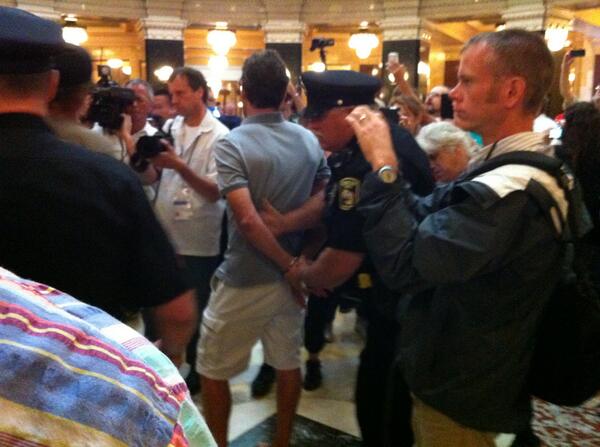 "Walker is afraid of singers," reads one sign.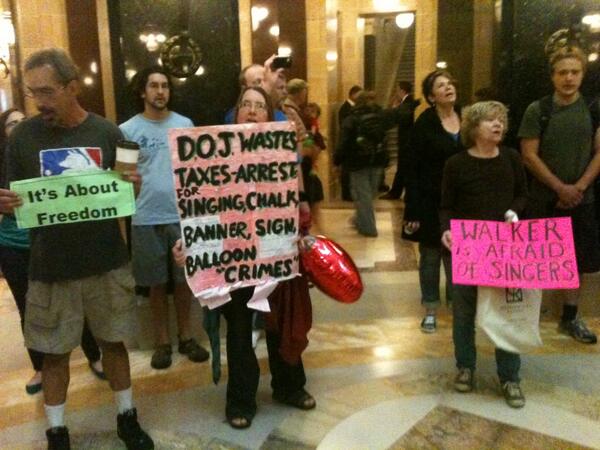 Photo by @leslieamsterdam on Twitter
"She looks like a hardened criminal," @polymath22 notes sarcastically.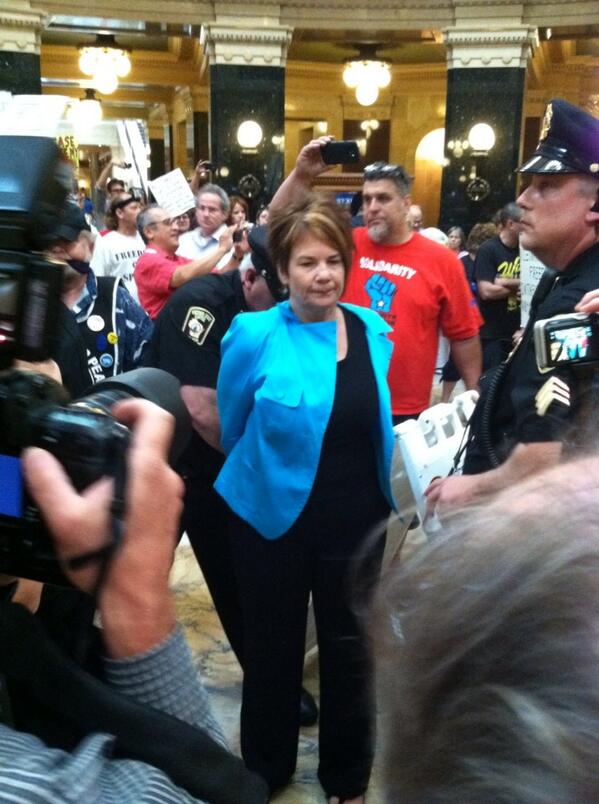 Finally, let's note that not all police officers are on board with the arrests.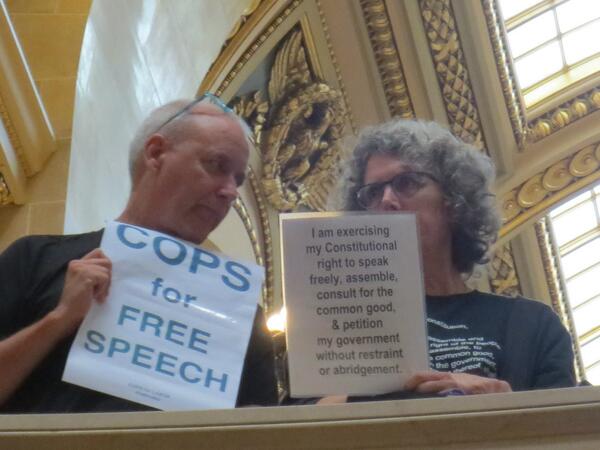 Photo via @leslieamsterdam on Twitter
Tags: Corporate Accountability, democracy, free speech, Scott Walker, Wisconsin